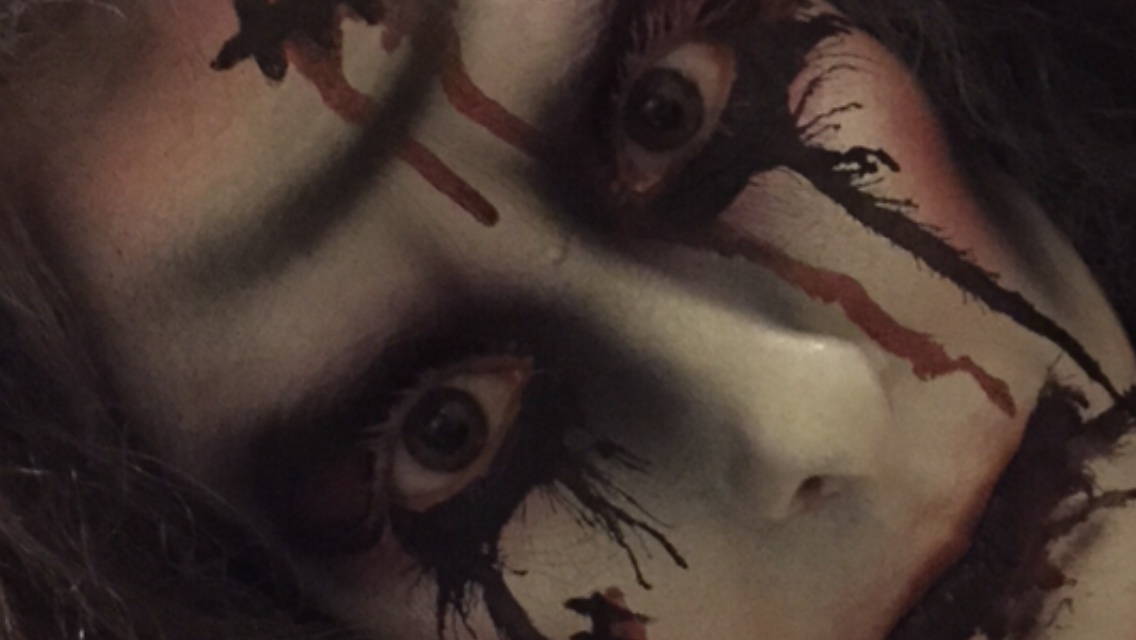 What would you do if you could do anything?   This was a question I asked myself on my seemingly endless road to self-discovery.  Once upon a time, I was a successful career woman and that achievement afforded me the opportunity to travel all over the world.  I learned about business and economics first-hand and met the extraordinary people who would one day comfort me through the great storm of bereavement.
However, that was the old me.  The new me wanted the freedom to raise my kids and just-BE-myself.  It was with this in mind that I decided to pursue one of my dream jobs, Fright-Fest ghoul. Yes, I said it, GHOUL!
Now, for those of you who think I'm an uptight pumpkin: BOO!
For the rest of you, and you know who you are, YAHOO right?
The audition process was fun and unexpected.  I had to shout my name and favorite color, which was easy, as I know my name and favorite color.  Next, I had to scare my fellow "auditionees" and act out a death scene.  My scare-move was a sort of stare in your face effort, while I simulated dying in a car.  Personally, I'd say my effort was sublime and elegant.  Others might say it was a miracle I was hired…
The rest of the Fright Fest experience was like a living thrill ride!
The orientation process consisted of a well-rehearsed stand-up routine, followed by a back-stage tour and costume assignment.  Now this is where things get a bit creative; I had my own costume idea — I wanted to be a dead bride.  Yes, I would see the irony in this choice but not until after I cuffed a bejeweled, severed hand to my own hand and guests started asking me if my husband was dead.  Oy!
Speaking of guests, my interaction with the park's visitors was one of my favorite experiences.  Family photos were my forte, as everyone wanted a picture of a scary ghoul to post on his or her wall.  I happily posed for THOUSANDS of photos, which suited my vow of silence persona.  So what makes a silent, dead bride scary?  The make-up baby!  And, let me tell you, it was the make-up that made the ghoul!  The people who sprayed and painted on my scary faces were artists; every evening they would transform me and I could be my very scary self!  I would dance around the main gate fountain and smile my way into the hearts of visiting families.  You're not supposed to "break character" but my character was myself and that was scary enough for everyone!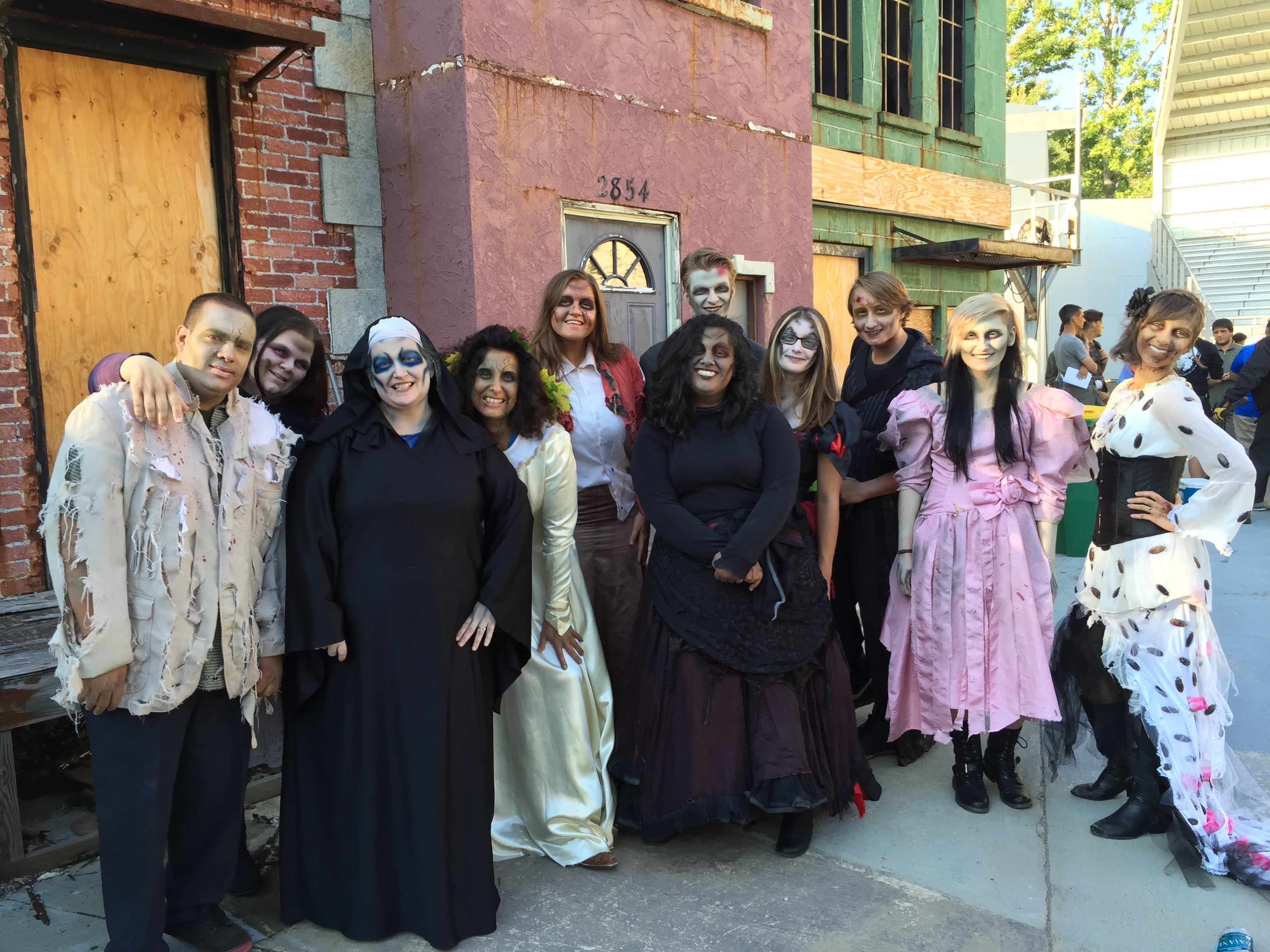 What you may ask was the BEST part of the experience?  It was the people I met!  Ghouls come in many shapes and sizes.  In this case, most of my cast mates (and my SUPERVISOR) were young adults…closer to my kid's age then my own.  And-they-were-scary!  There was the roach lady; the screamer in green and a host of murky eyed, bloody, screaming can rattlers.  The requisite chain saw guy worked on Saturday and I made a FRIEND, a nun, who also embraced her inner mom, and together we introduced families to Fright Fest.
What did we have in common?  We all had OTHER lives, some worked full-time or went to college.  Others (EEK) were still in high school and involved in intramural activities.  However, each weekend we came together to enjoy the camaraderie and a chance to step outside of ourselves.  My fellow ghouls MOSTLY scared the snot out of me, but they were ALSO gracious to visitors in a way that reflected a kindness that went well beyond their years.
So why did I do this?  Was it the 30 miles I walked each weekend or the Snickers bar I enjoyed each night for dinner? Maybe it was the anonymity and opportunity to purely be myself?  Or, was it just-a-PAID-night-out?  I say YES, to the aforementioned but most importantly, working as a Fright Fest ghoul afforded me the opportunity to try something new. Did you hear me? TRY SOMETHING NEW! Go ahead, try something new and let me know how it turns out…
Want to hear more? Follow The Art of Living Lost on Facebook and Instagram!
Comments
comments