Last year my business partner was invited to speak at a conference in New Delhi, India.
When she asked if I thought we should attend, I said no, it's a scam.  Undeterred, she asked if I'd at least research the organization before we declined.
As it turned out the All Ladies League is a legitimate organization dedicated to lifting the profile of women world-wide.  The Women's Economic Forum in New Delhi, India, was an opportunity for women, from all over the world, to come together to share ideas and make a difference in the lives of others.  Attendance was by invitation only and we were invited.
Inspired, my partners and I checked schedules, conferred with loved ones and decided go!
With our participation confirmed, I delicately asked if I could bring my daughter?  After all, this was a huge opportunity for her; she'd see very different women from all over the world similarly come together to empower a new generation.  And really, that's what it was; different women, different causes, sharing, inspiring, motivating and creating great JOY.
So primped, packed and excused from school, my daughter and I drove to the airport ready for our great adventure.
15 hours later, flying over countries like Uzbekistan, Afghanistan and Pakistan, I knew for sure this trip was going to be less about teaching my daughter, and way more about teaching me.  And, while I'd never travel back to this part of the world; my daughter?  She'd go back tomorrow.  Folks, we have lift-off for another multi-post series.  Want a preview?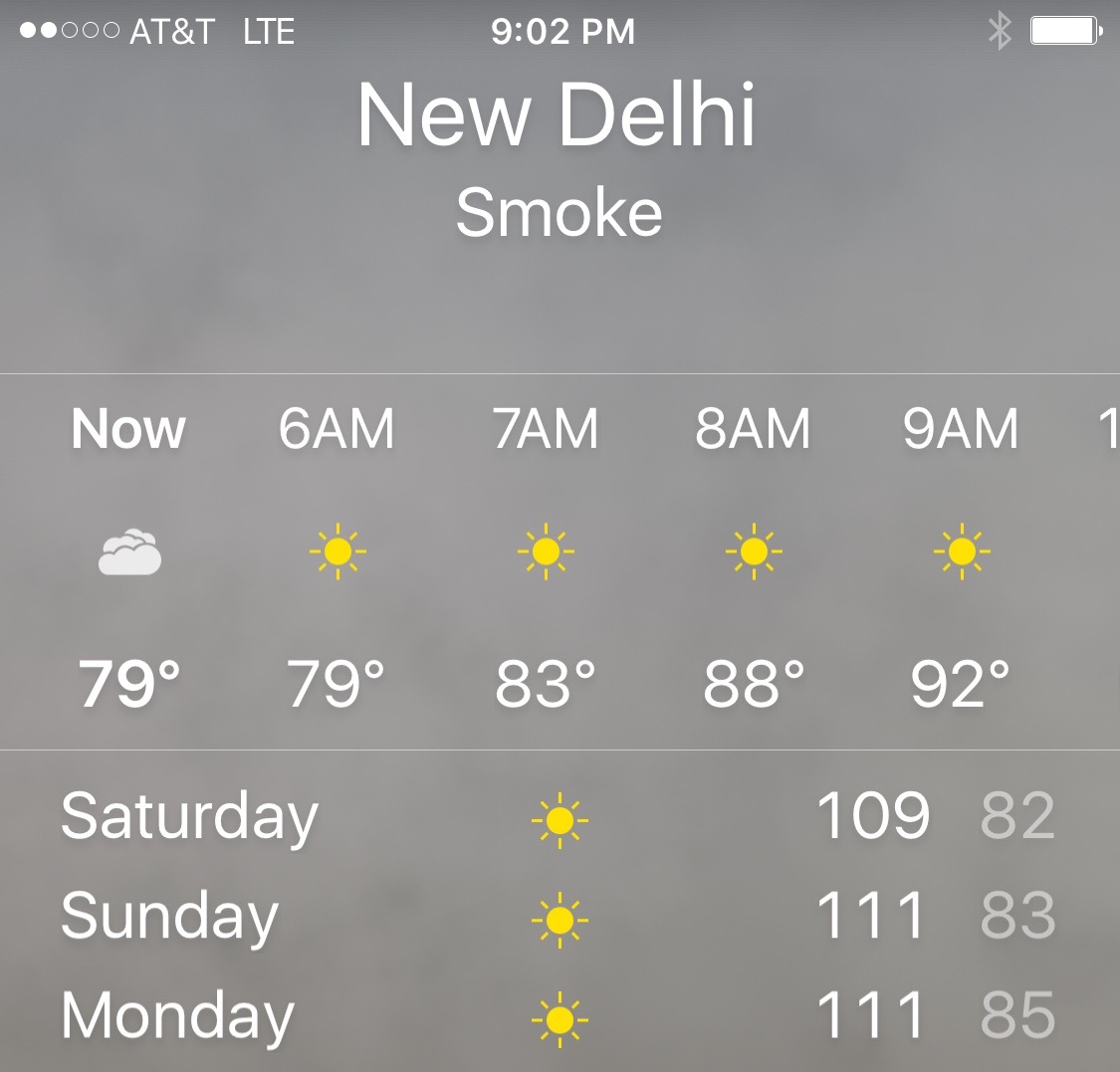 The weather forecast for the week we were in Asia was a balmy 111 degrees and smoky.  I didn't even know my iPhone could report smoke?!
Turns out she can report dust and haze too.
Contemplate that AND have a great week!
Comments
comments